Childish Gambino – Because The Internet (Album) | Review
Experience Childish Gambino. He's a rip in the continual perception of uniformity in hip-hop. Compelling rhymes formed atop inspirational hooks and innovative beats construct Childish Gambino's new album. His goal for this effort was to make a piece that was timeless. Intangible, the value of Because The Internet is top tier.
We have a uniform idea of what a rapper is suppose to be. Hypocritically, we demand originality. Authentically, authenticity is what we should admire. Because The Internet is a compilation of what this man is really thinking about. Sometimes that's all we want to hear from our favorite artists, but generally we just want good music. Crawl is one of the best songs to come out this year. It's a head knocker from the start. Telegraph Ave and Zealots of Stockholm both give me a feeling of blessedness that's hard to find within the genre.
 Because The Internet is put together very well. The entire album blends perfectly. It makes the album very easy to listen to straight through. That doesn't mean the album is flawless. The Party is a skip for me, but the song itself is necessary. The scenery for that track was set into place perfectly by every song that came before it. I just don't like it that much. I feel the same way about WORLDSTAR. You can completely picture everything that is happening especially if you've experienced worldstar yourself. The song is an ode to how voyeuristic life is today and just how easy it is for the entire world to within eye's view of your own blunders. All that being said, the song just doesn't grab me.
This album is definitely a good listen. Throw this in your music library because it is all that music is intended to be. It's inspirational, it's thought provoking and it is pleasing to the ear. If you need something to listen to during this season I sincerely recommend this album.
Grade: B+
Favorite Tracks:
Crawl
Telegraph Ave("Oakland by Lloyd")
Zealots of Stockholm(Free Information)
This video makes more sense than the other 3005 video.
It's still a cool video.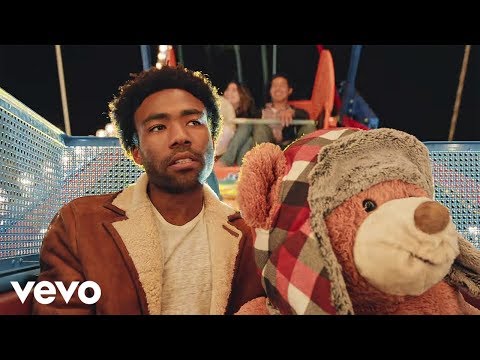 p- 58f7ovbkhWYW2